Hello, all! It's been a while since I've done one of these, but I kinda missed the weekly recaps, so here we go again.
On Youtube this week…
♦ Angie from Goldiestarling created a cool exit wound using plastic wrap and other neat stuff. Warning: it's kinda graphic. But awesome.
♦ Cora from Vintageortacky created a gorgeous fall look using the new Makeup Geek Vegas Lights eyeshadow palette, which I really really really want. But am not going to buy. Yeah.
On the blogosphere…
♦ I discovered this amazing makeup blog. I've been following @hasvind on Instagram for a while, but I love looking at humongous pictures of eyeballs. This fit the bill.
♦ Carina from Softly Sometimes is having her own Harry Potter week!! I've been rereading the HP books lately and I was super pumped to see alla dat in makeup form. See her choose a red lipstick for every house in this post 🙂
New products I'm testing this week:
♦ Wet 'n Wild Fergie Lipstick in Ferguson Crest Cabernet
It's a gorgeous berry with really fantastic staying power.
♦ L'Oreal Silkissime Eyeliner in True Teal and Pure Purple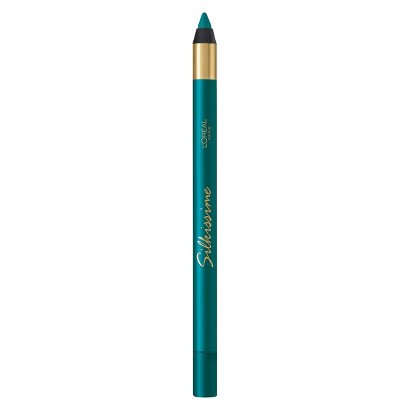 So far, these are amazing! True Teal is a bit more pigmented than Pure Purple. For some reason purple liners tend to be a bit greasy…guess it's a tough formula to get right. Still, love em.
♦ L'Oreal Voluminous Miss Manga Mascara
I'm a huge fan of the original L'Oreal Voluminous mascara, and thus far this one hasn't been letting me down in terms of formula and longevity. Side note: I don't know what it is, my application style or what, but the bendy part of the wand does not bend when I apply it. Apparently that bit gives a lot of people grief, so I don't mind it.
In other news, first week of school has been ok. Bit behind on homework already…
Shoot me a comment if you enjoyed this post or if you have any suggestions for future tutorials, reviews, and tags; I'd love to hear them!
Olive
–

Follow me around! I post a bunch of blog previews and other neat junk.
♦ Instagram @eyehavealotoffeelings
♦ Twitter @olivesfeelings